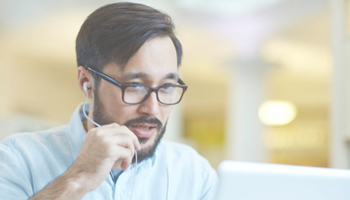 The job market is booming and competition for talent is intense. You connect with a recruiter who describes what sounds like the perfect opportunity for you, only to discover that the contingency firm is one of many working with the company. You and the recruiter only had a brief conversation and your resumé was one of many sent to the company. Still, you receive an interview and put your best self forward, but during the conversation you wonder if this is the same job that the contingency recruiter described.
When you are a game-changer who wants to make a difference, you need a partner who can set you up for success. It's not just about working in a great company, it's about finding the right fit for your professional growth.
So why is a retained search firm like HireBetter a better solution for you?
You have our full focus and attention because we are a salaried team. We aren't filling a quota and racing for commissions like contingent firms.
We actively research candidates who are the best potential fit for the role and company. Retained firms tailor the search for each opportunity – we do not draw from the same pool of candidates for every search. With our experience working with high-growth companies, many times HireBetter will present a candidate who may not be exactly who the client was initially looking for, but ended up being exactly who the client needed.
Retained firms have exclusive contracts with their clients. This means we can take the time to be deliberate with the search and ensure that the outcome is as much a win for the candidate as for the client. In contrast, multiple contingent firms might work on the same role for a client company, competing for the placement and only getting paid after it is complete. The contingent model results in an unhealthy focus on speed and salesmanship.
HireBetter is one of the best recruiting firms I have ever worked with. The team really got to know me as a candidate and helped match me up with the right position based on a combination of my experience, skills, and desired career path. HireBetter was sharp, responsive, and dedicated to my success.
Cody P., HireBetter Candidate
A Trusted Partner
At HireBetter, we start by partnering with our clients with an in-depth, comprehensive approach to ensure that talent is tailored to their unique needs. We dig deeper to understand their culture and growth trajectory, and we are transparent in describing to candidates what it is like to work there.
HireBetter invests in a thorough interview process, asking the right questions to ensure your background and experience is the right match for both the company and the role.
Retained firms do not bombard their clients with resumes hoping that one will fit. We focus on quality, not quantity.
Consistent Support
A contingent firm might have a brief conversation with you and send you on a client interview with minimal follow-up. Retained search firms like HireBetter walk with you in every step of the hiring process, from the initial interview, to the offer stage, to on-boarding. We focus on building professional, long term relationships, multiple touches during the first year of your career move, to ensure your satisfaction.
"The HireBetter team worked with me through the due diligence process and encouraged me throughout. After several months, I did accept an offer from the client company and have begun a new journey after over 30 years with the same organization. The HireBetter team was consistently diligent not only in working with the client company but working with me as the candidate to ensure it would be the perfect fit. There was never a question in my mind that they wanted what was best for both and would do whatever it took to make things work." – Lois W., HireBetter Candidate
At HireBetter, we are a retained search firm that specializes in unlocking company success with the hidden power of talent. That talent is found in successful people like you, who leverage their skills and experiences to lead companies to achieve their goals. Are you ready to work with us to find your next success story? Contact us to get started.