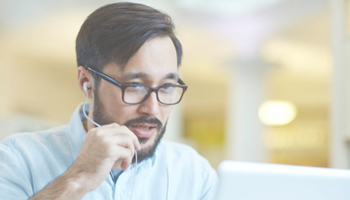 Rent or Own? The Power of Interim Talent Solutions
Kurt Wilkin
How did you determine whether to rent or buy your current residence? Perhaps you wanted to purchase a house in a good school district for your kids. Maybe you rented because you were unsure of how long you wanted to stay in your current job or city. Or maybe you rented while your dream house was being constructed.
There are pros and cons to renting vs. owning, and sometimes the short-term option may actually be the best step towards a long-term solution.
As it turns out, this applies to recruiting as well. You need someone who understands your business challenges and has the experience to navigate the right path. And sometimes it makes sense to "rent" this expertise before making a permanent – and very expensive – hire. That means an interim recruiting solution.
We get a lot of hair-on-fire calls. Sometimes a dire need for a new employee to tackle a key initiative can best be done by a temporary, less costly resource.
Here are just a few examples of times that we have been called to recruit a permanent employee and determined that an interim solution was actually the better option.
"We really need a tactical and detail-oriented leader, who is also an outstanding communicator and strategist, to first set our marketing strategy and then implement it over the next two years."
Because you live in the real world, you know that this combination of attributes is more wishful than realistic. In cases like these, we often recommend bringing in a temporary strategist to develop the overall plan, then hire an experienced practitioner to execute it. Our client Living Direct had great success with this approach – read their story if you want to be inspired by the power of interim talent!
"We need to renegotiate our line of credit with the bank. We are fielding calls from companies who want to acquire us. We just received an audit notice from the IRS and desperately need a full-time CFO."
Perhaps you do need a full-time CFO. However, more often than not, you just need some short-term horsepower or a part-time superstar to get you through your growing pains. Now may not be the time to add a high-powered CFO to the team, since those CFO skills are expensive and there's a reasonable chance your company is not ready for a full-time CFO. Rather, a part-time or even interim CFO may make the most sense.
"We need to hire 20 restaurant (or retail) managers in the next six months to staff our new store openings, so I need a full-time recruiter."
This is one of my favorites! Again, we encourage our clients to consider an interim resource to get through this hiring frenzy, as opposed to acquiring, on-boarding, and paying a salary for a full-time recruiter that will likely be terminated once the special project is completed.
Interim Solutions
Over the years, one consistent theme I've heard from clients and peers is the need for interim solutions in the middle market. Our Interim Solutions team allows us to properly address your short-term or immediate talent needs that result from an unexpected phone call from investors, a key player's decision to leave, or simply to take advantage of a market opportunity, without the investment in a knee-jerk, permanent, and costly solution.
Your company can't afford to make a bad hire, but it also can't afford to have a critical need go unaddressed. No matter what talent challenges you face, ensure you have a trusted, objective advisor to help you navigate those inevitable hiring and recruiting challenges.